Welcome to Bride and Joy
Bride and Joy are here to offer a wealth of information about how to plan your own wedding, including a deluge of tips and tricks. Based on our own experience, we offer a wedding planning checklist which gives an indication of how much advance planning is needed and how long each task is likely to take with suggestions about what help to ask for from family and friends and how to manage your wedding budget so that you can get best return for your purchases.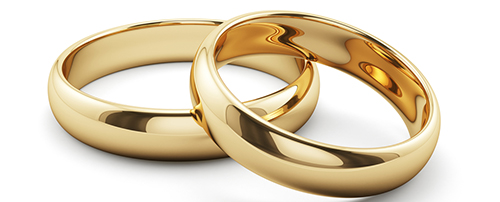 Bride and Joy began after two sisters who unknown to each other at the time, got engaged on the same day and with that serendipity decided to plan to marry the same day. Bride and Joy is a culmination of Annabel and Audrey's own experiences planning their own weddings, with regular information about current trends and updates from other research to help you prepare for your big day to be as straightforward as possible. Along the way, we have stayed true to our guiding principle that each bride deserves the wedding of her dreams and will continue to follow that goal.
Meet the Bride and Joy team
We are two sisters who know a little about making dreams come true since we were able to achieve this for our own weddings. We enjoyed the research and organisation needed to create our own dream weddings but know there are some who don't find the planning as much fun as we did. Therefore, our aim has always been to share wedding planning ideas with other brides who may be looking for a bit of support. We have continued to keep up-to-date with what is happening in the bridal market to know what is trending as well as finding way to make getting married easier to afford.
Looking after the bride means that we look at every member of the wedding party, the flower girls, the mothers and the special guests so that everyone is taken care of. There are a vast range of topics to be covered from how to incorporate wedding traditions into your ceremony, through to romantic destinations for your honeymoon at home or abroad.
Wedding traditions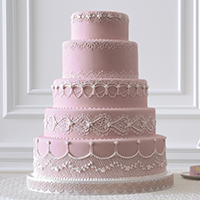 Within your wedding plans, you may want to include a traditional element related to your own family background or to borrow a tradition from another culture that holds meaning for your both. Whether you want to both "jump the broom" which may suit a marriage of military personnel since it comes from the misinterpretation of the French for "jumping the swords" when they married their sweethearts away from the authorities or one of the other traditions we have compiled.
Pampering time
With all the support in the world, planning a wedding is still a stressful experience for the bride. We provide guides to help you relax as you count down the days to the big day – how to become stress free with pampering sessions that can include your bridesmaids, with suggestions for older female relatives or just taking time out alone. A flotation tank is one suggestion, though it's more of an experience than a pampering, and can be quite a trippy experience.
Wedding dress selection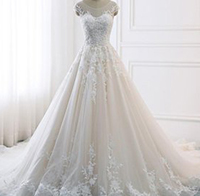 Whilst few of us match just a single standardised body shape, it is possible to find out the sort of wedding dress that might suit you. Whilst we offer suggestions, do also consider suggestions direct from your wedding dress consultant who will likely be very experienced in choosing what might be the dress you say is "the one".
Bridal accessories
Even a minimalist themed wedding can include some bridal accessories to enhance the bride's best features and reinforce the theme of the celebration. We have included suggestions as to how the bridal gown can be personalised with bridal accessories including gloves, jewellery and hairpieces. Whether you are wanting a "princess look" with a tiara or a rural look with tousled hair and a floral headband, we have got it covered here for you. Add in shoes and other accessories, Bride and Joy is the one–stop bridal site that brides and their families have been trusting for years.
Hair and makeup
The dress may be glorious and the accessories a perfect accompaniment, but it is the glowing bride that will be the one carrying it off. This means you want hair and makeup to be perfect for the day and most importantly look good for their entire celebration, including evening dancing. We pass on what we have learned, including the fact that the best way to make sure your hairstyle stays in place is to style it with hair that hasn't been washed that day. That and other tips are included here.
Honeymoon

Whether you are a globetrotting bride-to-be or want to celebrate your "I do" at home, this site offers tips on where to go on honeymoon. Our regular readers know that what we cover here, we would book for ourselves. Honeymoon destinations do not all have to be Caribbean beaches, beautiful though they are. There are fabulous places at home and abroad where you can relax from the excitement of your wedding whilst at the same time creating your first memories of a married couple whether on the other side of the world, a photographic shoot of the big five in one of Africa's most famous national park or whether you stay at home to enjoy all that brings you comfort.
Wedding anniversary gifts
Once you are married, the annual gift giving celebrating each anniversary may be a challenge. Yet for each year there is a traditional and modern gift option that has been in use for years, which we have used with suggestions of gifts in the earlier years of your marriage.
If your wedding anniversary day falls on Cupid's Day, you will have a double blast as a couple and you will never forget your anniversary. It will be the most memorable and special wedding celebration ever. So, here are some romantic Valentines day ideas which you can combine with recreating your wedding night menu.
Bride and Joy is a reputable space for engaged couples looking to plan their big day in a helpful environment. We understand what couples need to know when planning a wedding, and we provide them with ideas to make their day special, all at no charge.