How to Keep Your Wedding Makeup Fresh All Day
Keeping wedding makeup fresh whilst dealing with the weather, emotions and hours of being in the spotlight can be a challenge. Your bridal look will let your beauty shine through, making you feel special. You want that look to last. This is where it is helpful to ask for the help of a makeup artist.
A makeup artist has the skill to deal with a variety of conditions that affect makeup, particularly on a wedding day. Whether marrying in the tropics or on the west coast of Ireland; whether your skin is oily or dry; if you're likely to cry or if you sweat when nervous, all this can be dealt with confidently by a makeup artist so you have a look that will last all day.
Here are some of trade secrets to help you look and feel your best with flawless makeup.
Moisturise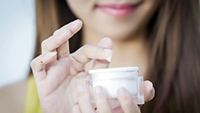 Make up works best of skin that is in the best condition. Whatever your skin type, it pays to moisturise your skin. This is through drinking enough water each day, but also by the application of moisturiser. Exfoliate your skin on a weekly basis so the lotion can penetrate the top layer of skin. Allow the moisturiser to soften the skin, creating a supple base before applying the first makeup.
Primer
Vital to keeping makeup in place, primer is applied before foundation. A pea size amount is all you need to cover your entire face and it is this above all that will create a look that will look fresh all day. Having moisturised and added primer, you have the perfect canvas to start with foundation.
Setting powder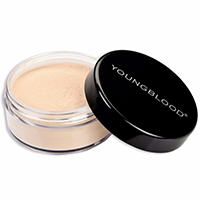 Setting the foundation will ensure you do not suffer flashback. Flashback happens when too much powder is used and when a photograph is taken with a flash, a white stripe appears on the photograph. The wrong powder can also make skin look dry and flaky. Setting powders match almost every skin tone and done well creates a blurred airbrush look. The important thing to remember is not to use too much powder. Focus only on the areas on the face that will sweat or get shiny first. The centre of the forehead, above the lip, around the sides of the nose and on the chin. The rest of the face just needs a sweep of powder.
Eyeshadow
With all eyes on the bride, you want to be sure your eye shadow does not crease. This creasing happens because eye shadow is a powder and over the course of time will mix with the natural oils the skin produces. The trick is to first put on a thin layer of cream eye shadow so the powder has something to. Cream shadow comes in many shades so you can match it perfectly to your own skin tone. Once applied, you can continue with your eye shadow designs and be sure it will last without creasing.
Lip colour
Line lips and fill in the entire lip with lip liner, then add lipstick, lighting patting with a tissue before applying a second coat. Apply lip-gloss sparingly because gloss tends remove lip colour faster.
Setting spray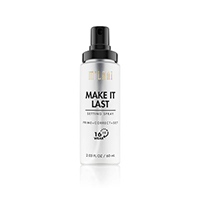 Setting spray keeps makeup in place. Setting spray is also known as finishing spray, makeup setting spray, finish spray, or makeup spray. Available in small spray bottles, setting spray is applied by spritzing mist over the face, keeping the make-up application moist for several hours.
Give yourself enough time
Relax and enjoy the process of getting ready. This means not rushing your hair and makeup. Allow at least 45 minutes to an hour for the application of make-up on your wedding day. And remember to wear something like a buttoned shirt so that you do not disturb your makeup on completion.
Test products first
If you are trying a new look, or wanting to try new products, test them first to see what works best for you. If you want to go with a makeup artist, always book a trial first. Even if you are doing your own makeup, a wedding makeup lesson with a professional can still be helpful to pick up their hints and tips.