Pampering Beauty Activities Before the Wedding
Whether on your own or with members of your wedding party, it is important to take time to relax before your wedding so that you can enjoy the day itself. Pampering pre-wedding will not only reduce stress levels and make you feel better, it can also be fun as you spend time with important people in your life. These options can be with friends and family, creating a chance to bond with your closest family and friends while relaxing and having fun, something that you can never do too much. Here are some of the beauty pampering activities to consider before the wedding:
Face Masks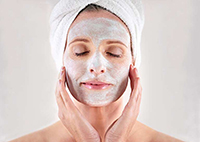 You don't have to go to a spa to enjoy the benefits of a face mask. Being at home with friends, putting on masks and taking photos is a recipe for a fun time. Choose from a clay mu mask to remove impurities from the skin improving texture and minimising pores. A clay mask is best applied to thoroughly cleansed skin, and needs no more than five minutes, or it can strip the skin of its natural oils. The same rules apply for an exfoliating face mask which removed dead skin cells and refines skin texture.
High tea
If you want to spend time with older women in your life like your grandmothers and aunts, consider going out for a "high tea". Whether at a hotel or a tea room, a High Tea offers a mix of sweet and savoury treats, and a range of drinks, including alcohol. If you want to have a pampering with younger girls, drinks can include lemonade, milkshakes, hot chocolate and perhaps a room of your own.
Float Tanks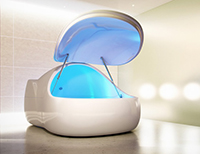 This is a pampering that takes place alone and is more an experience than a pampering, but an excellent on at that. Simply, it is sensory deprivation in which you relax in a pool of water that is so high in Epsom salt that it supports your body entirely. The water temperature is equal to the outside of the skin, so it's immediately warm and comforting. In a darkened room you are freed from stimulation which reduces stress and increases a sense of wellbeing as dopamine levels soar. Floating also detoxifies the body, relieves stress and chronic pain, smoothing the skin and more.
Massage
Another way to remove the tension caused by stress is to have a massage. You can share the massage experience with friends in the same room at a spa, or you can ask a masseuse to come to your home to make the experience even more relaxing. A massage is not just about pampering, it can also act as pain relief and promote better sleep by reducing muscle tension and changing hormone levels to allow for more profound relaxation. A massage can also help to protect against picking up illnesses, which becomes more common with stress and anxiety. If time and finances are short, use sesame or coconut oil with a few drops of high quality therapeutic grade essential oil to it, like lavender and gently rub the oil into your neck area, shoulders, elbows and wrists. Then continue by moving to your hips, knees and ankles.
Pedicures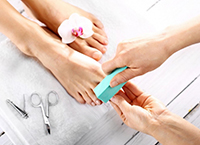 A pedicure night is a good way to relax as you're forced to be still with your feet in a bowl or waiting for varnish to dry. Going to a salon will take you away from distractions and if it's not part of your regular routine will also feel like a special treat as you get pampered by professionals. Going with friends can lead to conversations that happen while your toenails are drying that make a pedicure with friends so good.
Manicures
Picking your wedding day shade of nail varnish and the type of manicure is only half the battle when it comes to getting your nails polished before your wedding. Before your wedding treat yourself to a gel and dip manicure that has an instant dry time and stays chip-free for weeks. However, after a few days, they can start to lose their shine, so get them done just a day or two before your wedding to avoid any wear and tear.